Full mouth dental implants: Total rehabilitation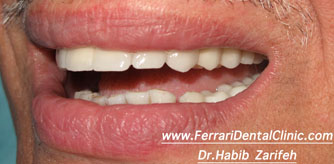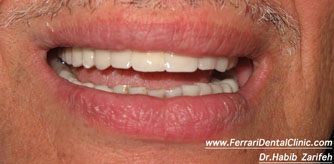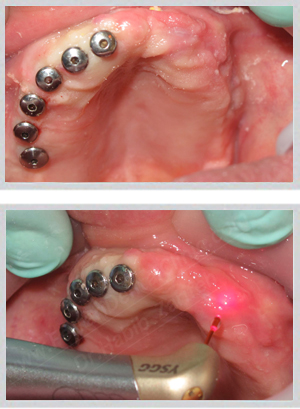 If you have lost your natural teeth or you have a complete denture, full mouth rehabilitation dental implants in Beirut Lebanon is the right procedure for you. The fact of having a complete denture has no long been an option in nowadays dentistry, the difference between having a fixed bridge or removable denture is huge regarding the discomfort and the lack of confidence that the complete denture affects patients.
Basically there are multiple steps depending on the cases but frequently:
Dentascan is a must.
The dental implants procedure of the total upper maxilla or total lower maxilla or sometimes both will be done in one session if it's under general anesthesia, or in 2 sessions if its under nitros oxide sedation or even local anesthesia.
The temporaries which will be used at this phase are the previous dentures (in case the patient didn't have previously a denture, a temporary one should be prepared as immediate dentureplaced at the same session of the oral surgery).
After few weeks to few months (depending on the case study) the final impression will take place and the final fixed porcelain bridge or bbridges will be finalized.
The advantage of having the utmost best quality service and care at Dr.Habib Zarifeh clinic in Beirut Lebanon is the robotic dentistry wich allow us to do the digital impression by a 3D cam and the Laser assited dental implants technology.
Dr.Habib Zarifeh head of Clemenceau Medical Center dental clinic affiliated with Johns Hopkins Internationl, urge the patients of having the excellence in quality care with the most safe infection control environment.
Call us now and we'll change your life.